China and Nigeria, both part of the economically emerging nation groups BRICS and MINT, witness increasing bilateral trade relations. This trend offers huge investment opportunities for companies to take part of the trade growth.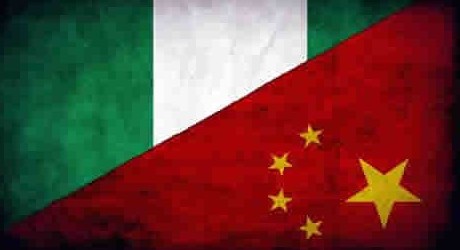 According to the Consul General of the Peoples' Republic of China to Nigeria, Chao Xiaoliang the bilateral trade cooperation of China and Nigeria has hit USD2.7 billion dollars and in line with the fundamental and long-term interests of both countries. According to him, the China-Nigeria bilateral trade volume reached USD10 billion from January to August 2017, and investment from China to Nigeria reached USD2.7 billion dollars.
Nigeria is the biggest Chinese investment destination in Africa, the second largest export market and the third largest trading partner of China in Africa. The total volume from January to November stood at USD12.3 billion.
By today, China is considered one of Nigeria's closest allies and partners. China is also one of Nigeria's important trading and export partners. According to a 2014 BBC World Service Poll, 85% of Nigerians view China's influence positively, with only 10% expressing a negative view, making Nigeria the most pro-Chinese nation in the world.
Looking at the important oil exports from Nigeria to China and the huge Chinese investments in the West-African country, the economic ties between the two nations are expected to continue growing in the near future. Currently, China is still depending mostly on oil from Middle Eastern countries, where the rising political uncertainty is adding obstacles for investors and lead to the increasing investment in oil exporting nations outside this region. In this context, a deeper partnership with Nigeria, the world's 13th biggest producer of crude oil, provides China with a more diverse set of options for acquiring oil and gas.
The history
Throughout the 1970s and 1980s, China was not in sight for the Nigerians, as the major trading partners of the African country has been traditional, European and North American countries.
The change for the China-Nigeria relationship happened in the 1990s, during the period of General Abacha's military rule. During this time, Beijing's simple development projects, not bound to any requirements for the countries development, were increasingly well received. Nigeria's leaders grew resentful of Western conditions for aid and investment, and many Nigerians began to question what a generation of economic dependence on the West achieved for Nigeria.
In the period from 2000 to 2010, the trade relation really started to boom, showing an increase of the mutual trade value from USD2 billion to USD18 billion per year. In addition to the boosting trade value, ten major bilateral agreements concerning commerce, agriculture, tourism and security were signed during that period.
As a result from the new trade relations, Nigeria imported more goods from China in 2012 already than it did from the USA and India combined, which happened to be the second and third largest trading partners in that time.
What's more, Nigeria has agreed a USD550 million deal to buy two Chinese communications satellites and hopes to sign the contract before the end of the month.
China Great Wall, have agreed to pay for the new satellites after Nigeria renegotiated an earlier deal that had required it to cover 15% of the cost.
BRICS and MINT
China is part of the group of emerging countries, known as BRICS. Nigeria is part of the newer group with a similar economic labelling, known as MINT states.
In 2001, the BRIC economies label was born, containing the emerging nations Brazil, Russia, India and China. In 2010, the label was expanded to BRICS, including South Africa as a country. Additionally, economist Jim O'Neill later highlighted the existence of another set of rapidly emerging economies, the MINTs. Those are consisting of Mexico, Indonesia, Nigeria, and Turkey. Both groups are estimated to develop fast economically in the near future and play a bigger role on the world stage.
China
China's economic boom has been declining in the past years. Since the global financial crisis, China's economic growth has rapidly deteriorated from an average of 10% a year over the last 30 years to a rate of 6.7% in 2016. In order to help maintain this transition to slower growth, China is focusing on elevating consumer spending and the services sector, yet this transition will take a number of years. Furthermore, according to the IMF, the slowdown would have been more pronounced without a boom in credit over recent years, with economic growth estimated to have been significantly lower, at around 5%.
Nigeria
The Nigerian economy continues to face serious macroeconomic challenges, having recently experienced a recession in 2016 seeing negative growth rates of up to 1.5%. This has been due to a number of factors, including a sharp fall in oil prices, a lack of foreign exchange reserves and major power shortage problems. However, the next years is expected to bring an economic recovery. Growth is forecasted to be over 2.2%, with the government seeking to spark an economic recovery through policies illustrated in its Economic Recovery and Growth Plan. This plan aims to enhance economic stability with a strong focus on diversification, security and tackling power shortages.
China – Nigeria trade data
While the bilateral trade relation between China and Nigeria is booming, the import and export data is an important tool for companies to find the right investment opportunities. Tranalysis provides the official Customs data of thousands of commodities, including price, volume, manufacturer, trader, buyer, shipping methods, and contact information.
Get the insights in the trade relation of China and Nigeria to be ahead of the competition and be the leader in investments. Contact our team at econtact@tranalysis.com or call directly on +86-020-37616606.