China's soybean processing enterprises have finalised a deal with US farmers to import 12.53 million tonnes of soybean for the next season. After the VAT for soybeans was reduced in July, higher import volumes could be witnessed in China with a continuing trend.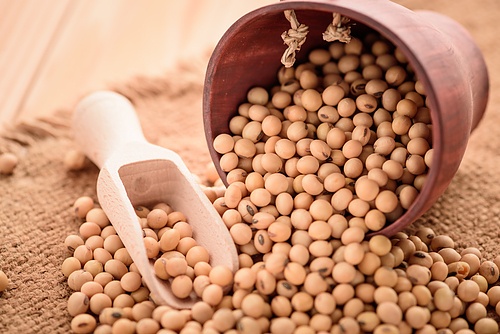 Source: Shutterstock
Recently, China has agreed to buy 12.53 million metric tonnes of soybeans from the USA. The agreement was made by over 20 Chinese enterprises and represented farmers from the USA. Furthermore, the deal states the import of 371 tonnes of pork and beef into China.
For the USA, the amount will be about 11% of the total estimated yield of soybeans in the 2017 harvesting season. With a growing appetite, China has become the largest consumer of soybeans from the USA. The main factors for significant Chinese demand for soybeans are the world's largest swine livestock and a growing middle class with an increasing hunger and demand for meat. After all, according to the American Soybean Association, China is buying more than 60% of the world's soybean exports. That is a value of more than USD 14 billion.
Chinese manufacturers, which are processing the soybeans for the production of soy sauce, protein, and vegetable oil, are holding US soybeans in high regard due to the quality, which shows high protein content as well as sustainable and reliable support. In addition to that, domestic soybeans have a lower oil yield than imported ones. Hence, domestic soybeans are at a disadvantage in oil extraction.
The USA Agriculture Department revealed estimations of China importing about 93 million tonnes of soybeans in the 2017/18 season, which would represent an up from 89 million in 2016/17 season. The total USA soybean exports are expected at 58.51 million tonnes, up from 55.79 million tonnes a year earlier.
However, in June 2017, China's soy imports fell from May by about 20%, which resulted in a lower import volume a lower volume than expected before. The amount was still higher than the same month in 2016. The reasons for this unexpected drop has been a reduced VAT for soybeans coming into effect in July as well as large stocks of soybeans for Chinese processors.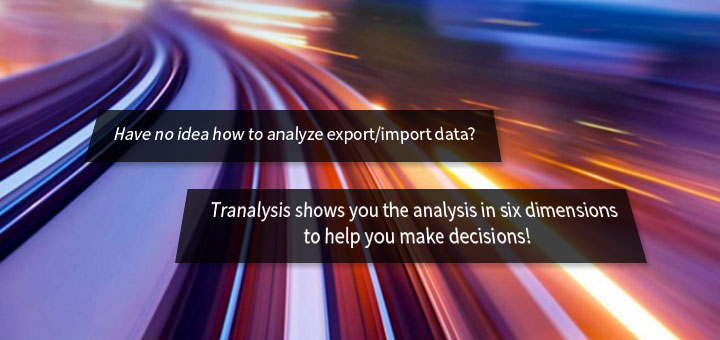 In July, the import volume of soybeans arriving at ports dramatically increased, which can be attributed to the added-value tax rate dropped from 13% to 11% It is predicted that the volume will decrease in Aug.-Sept again. Currently, the import price of soybeans is USD147.55/t-USD221.33/t lower than the domestic price, so soybean distributors, traders and downstream producers are inclined to import soybeans.
Besides the growing imports of soybeans, China's farmers are also intensifying production of soybeans, stating a soybean yield of about 14.2 million tonnes for the season 2017 – 2018. This yield growth will show an increase by 9.2% compared to the last year.
According to a report from the U.S. Department of Agriculture released in July, China's market year 2017-18 soybean imports are forecast to set a new record at 91.5 million tonnes from the estimated 88.5 million tonnes in the market year 2016-17.
About Tranalysis
Tranalysis is an intelligence and analysis provider on import/export data covering over 15 industries in China. For more trade information on crops, including Import and Export analysis as well as Manufacturer to Buyer Tracking, contact our experts in commerce analysis to get your answers today.
For more information about Tranalysis, please visit our website or get in touch with us directly by emailing econtact@tranalysis.com or calling +86-20-37616606.